Meal kit delivery, also called ready-to-cook meal delivery services, is a good option for any mom who would like to cook for their family more. Whether it's every day or a few times a week, meal kit delivery can help you to make healthy, delicious food without spending a lot of time and effort.
You still need to cook, but you will spend less time purchasing the right ingredients, searching for recipes, and also saving time cooking, as the meal kit will supply everything that you need.
Why you should use meal kit delivery:
You'll save time on meal prep and grocery shopping.

You can enjoy quality family time with your kids – both while cooking and eating.

You'll cook healthy dinners with fresh ingredients.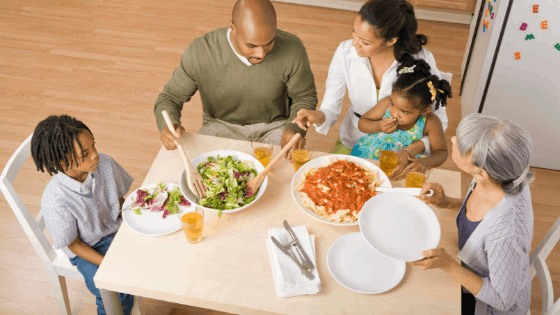 Why would you want to skip meal kit delivery:
It can be very costly, starting from $10.00 per serving. That's $40 for a family of 4. You could have take-out from a local restaurant for this price.

With most companies, you need to subscribe to a monthly plan.

You still need to cook and clean the dishes yourself.

The max meal plan is for a family of 4, which means no leftovers for the next day, or not enough food if you have 3 kids.  
In this guide, I have summarised all of your options for meal kit delivery in Canada. If you are looking for a  meal kit delivery service, review all of your options below and select the one that works best for you and your family.
My Advice: Take advantage of all the promos for your first meal kit and then decide.
Meal Kit Delivery in Toronto and the GTA
1. Chef's Plate
---
2.  Good Food 
---
3.  Hello Fresh
---
4. Prepd
---
5. Chef Cookit
---
If you have any feedback on one of the companies above, we would love to hear and learn from your experience. Please add a comment below.
If you like this post and you would like to read more content like that, please subscribe to my mailing list here
---
Related Post