Welcome to Toronto's New Mom Survival Guide!
Toronto's New Mom Survival Guide is dedicated to your first year as a new mom helping you get the most out of your maternity leave in Toronto.
I write about motherhood, parenting, and family life, maternity leave and how to survive a year at home with your newborn baby. After all, being a new mother doesn't have to be an isolating experience.
Toronto's New Mom Survival Guide will take you step-by-step through all the things you need to know and all the activities and programs the city has to offer to make the most of your mat leave.
How did it all start?
When I was looking for activities to do with my LO' on my mat leave, I was surprised by how difficult it was to find things to do. Toronto is a big city, and being fairly new to the place, without family or friends, only made it harder.
I decided to put all the information I collected during my maternity leave online so other new moms can find the information they need quickly and easily.
About me 
I am a Torontonian, Emily's mom, and a full time professional
Digital Marketer working in the field for over 10 years.
I moved to Toronto in 2013 and I love sharing my experiences
as I live and explore this wonderful city.
You can find more about me on my Linkedin page 
I'd love to hear comments or feedback here, and all tips or suggestions are welcome!
Diel Gerber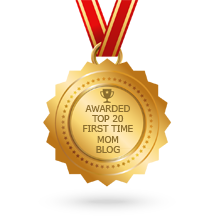 Toronto New Mom Blog has been awarded one of the Best First Time Mom Blogs to follow in 2018.
The blog has been ranked #6  based on following criteria
Google reputation and Google search ranking
Influence and popularity on Facebook and other social media sites
Quality and consistency of posts.
Feedspot's editorial team and expert review